Endangered species
Poles warming
Drilling
Polar. Bear. Dance. Party.
Huffington Post · All headlines
·
04/28 23:37 · 290
MIAMI -- A polar bear dance party in Miami is aimed at raising awareness about the need to protect the Arctic Ocean. The dancers are expected to dress as polar bears Saturday afternoon. The dance party will raise awareness of plans to start drilling this summer in the Arctic's Beaufort and Chukchi seas, both home to polar bears. The dance...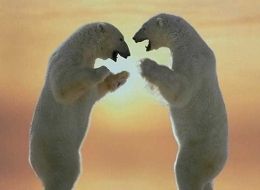 What do you think?